Cape Fear Guide fishing in July has been producing some descent catches of fish,red drum,speckle trout,and flounder.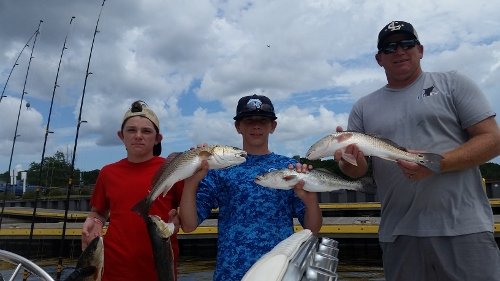 Lots of finger mullet here at Carolina Beach, when more bait is around that means fishing is going to improve.
The last couple of days rain & more rain the end of this week should be improving temps will rise weather reports are calling for clearing skies.
Visiting the Cape Fear Area give me a call at 910-619-0928
I will be glad to show you the backwaters of the Cape Fear River !
Capt.Mike Dennis